– not only is it a low cost, low prep activity, it's an opportunity for creativity, self expression, sensory exploration, and fine motor development. YES!
G is my baby Picasso and I think if it were up to her, we'd paint all day, everyday. We love finger painting, of course, because really what two-year-old wouldn't want to stick their fingers in paint and squish it around. But, I always love finding new techniques, tools, etc. to help add another element to the sensory experience of painting.
Strolling through Target the other day I found this awesome paint brush that I thought would bring a fun texture to her paintings...plus it was only $1 -- WIN! It has a cool mop-like look to it and we had to try it out right away!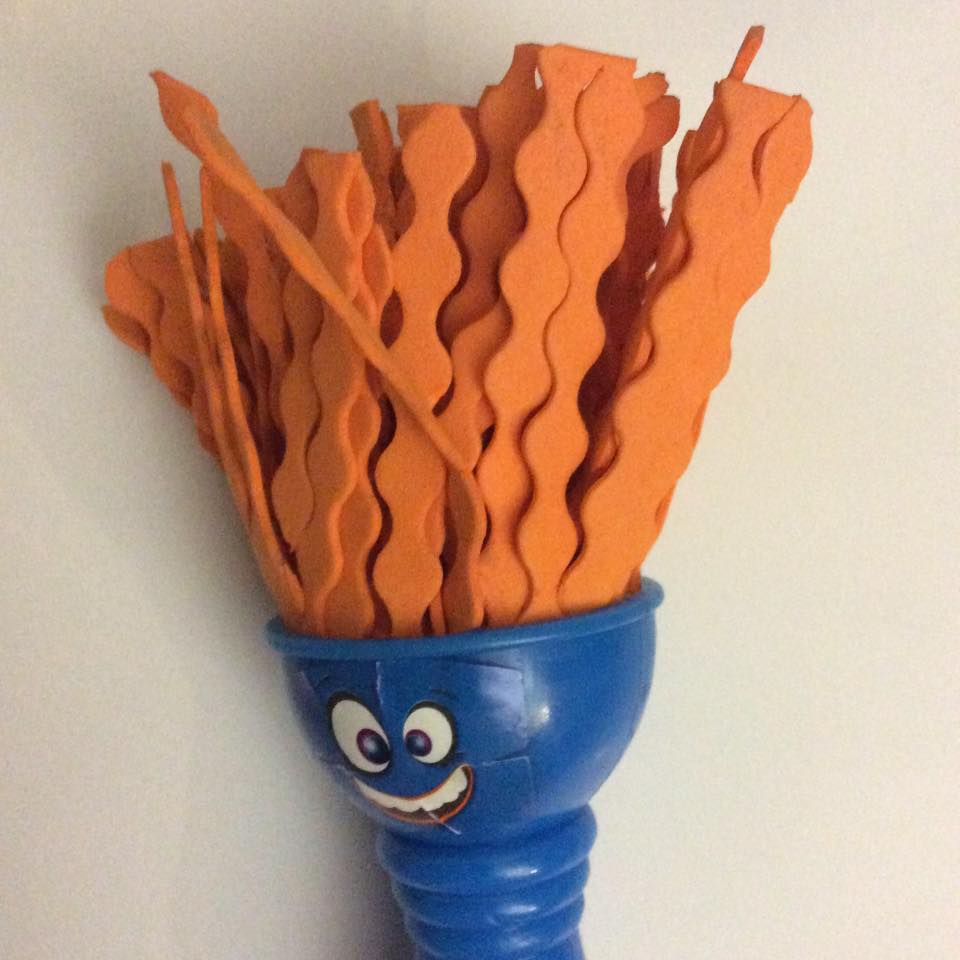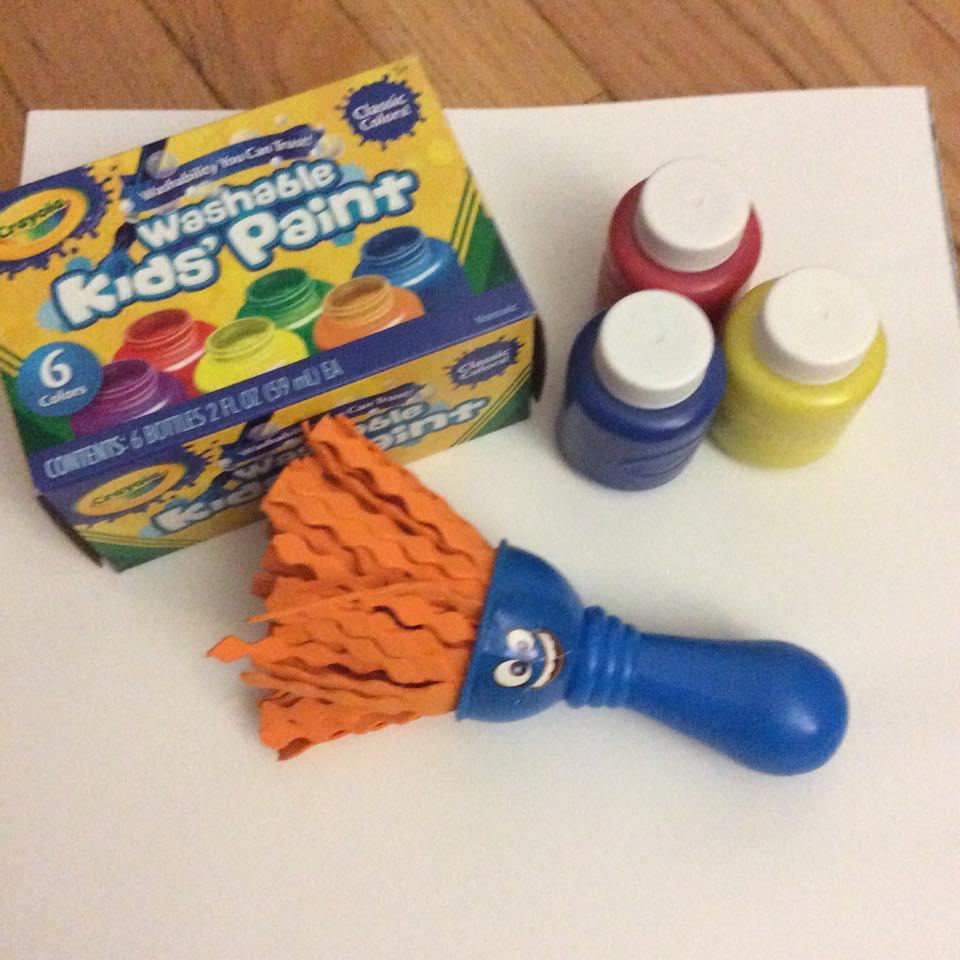 G had a blast with this fun "mop" brush. We decided to do some color mixing with it so I just added some blue and red Crayola washable paints to a plate and let her dip and brush it around to her hearts content. She loved feeling the foam top so I think more paint ended up on her than the paper – HA – but it was all part of the sensory exploration. We talked about it feeling squishy and how the colors mixed and changed from blue and red to purple. FUN FUN FUN. We'll definitely be having some fun with this brush again – definitely worth adding to your art supply!