It's great to kick back and relax every once in a while with some other hardworking mamas! But, what if you could enjoy some time with other mama's AND come home with some AMAZING activities to keep your little ones busy and engaged for the next week?! Well, I had that opportunity at my latest MNO and I just had to share.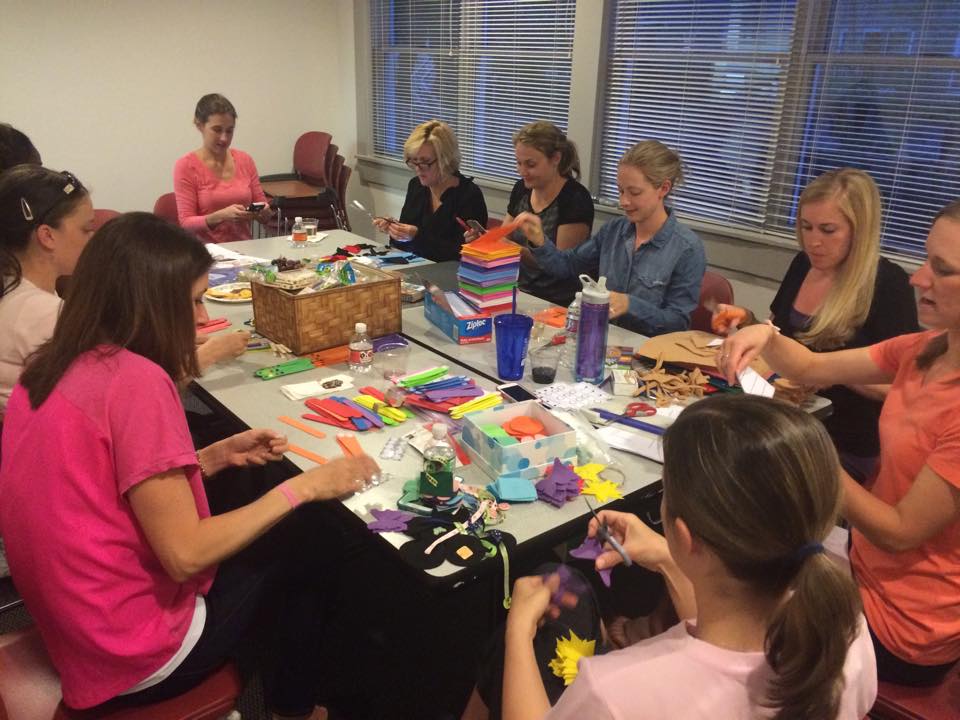 My mom's group gals and I got together to create busy bags for our tots. If you don't know what a busy bag is, there are about a million and one ideas on Pinterest. They are toddler friendly activites that fit into a small bag, designed to keep little ones engaged and "busy". Busy bags are a fantastic way to keep little ones busy while you clean up, prepare dinner, or catch up on a few emails. They also can be wonderful opportunities to engage in learning activities with your child.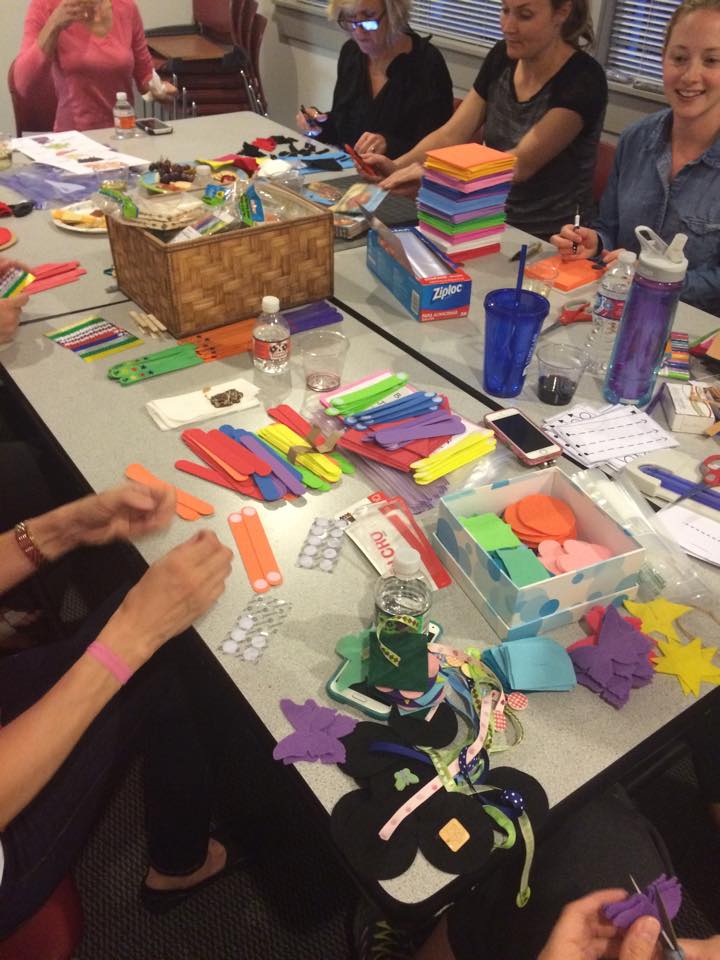 We had 11 mamas participate in our Busy Bag MNO, so in the end I came home with 11 wonderful activities for G. Of course, I pulled one out right away the next morning as I cleaned up from breakfast and she was enthralled.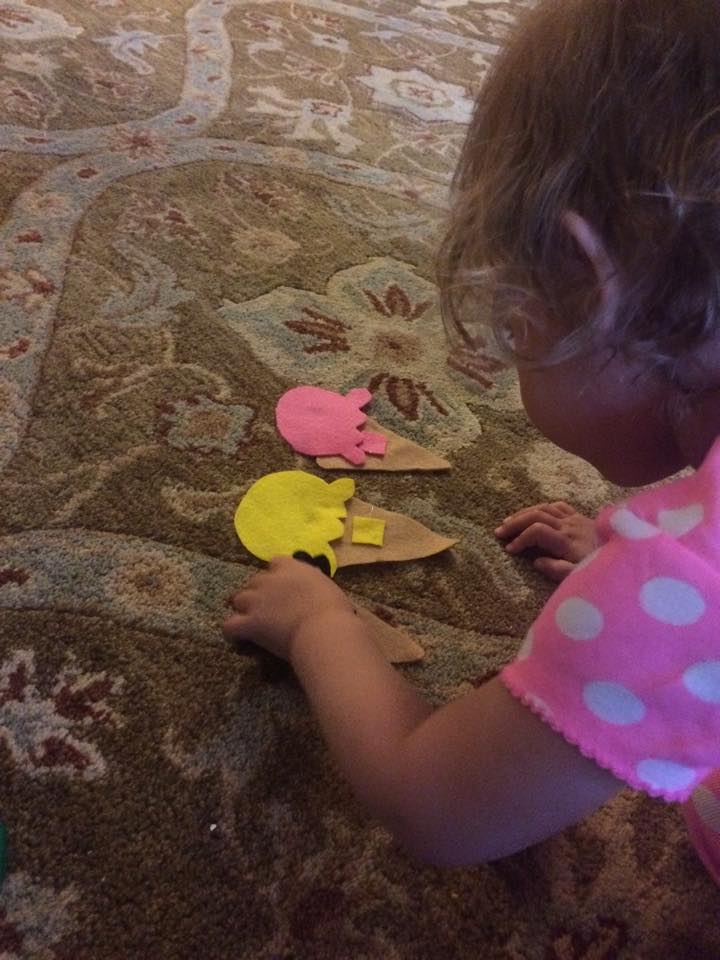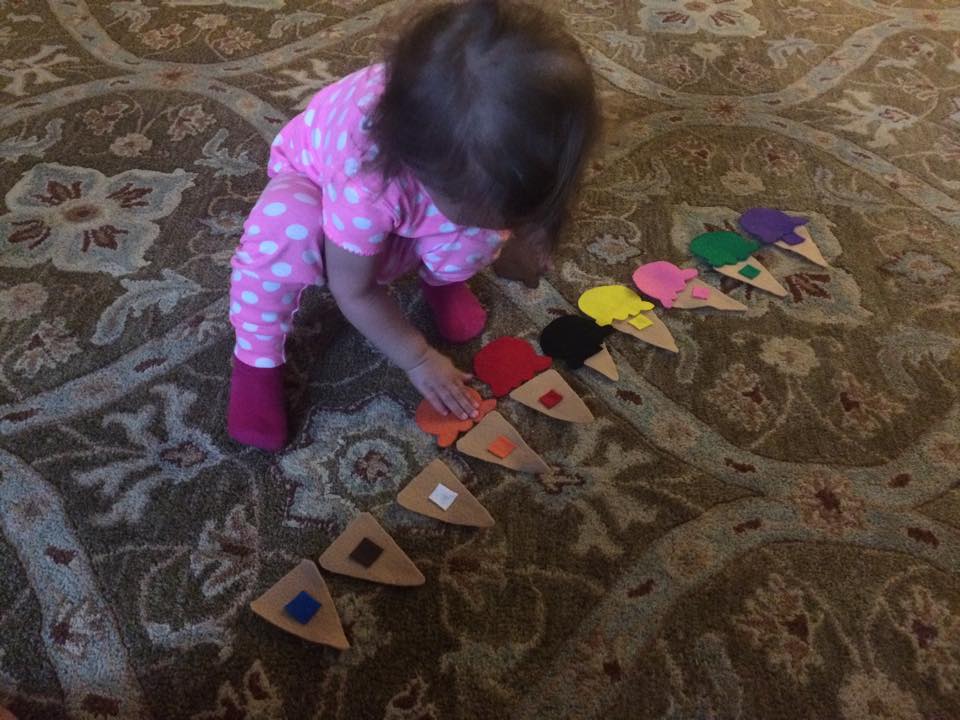 Here's a list of the busy bags we got from our exchange:
Counting Boards with Pom-poms
Clip Stick Counting
Stick Shapes
Pool Noodle Lacing
Ice Cream Color Matching
Do You Wanna Build a Snowman?
Heads & Tails Animal Matching
Button Snakes
Get Ready to Write Tracing Cards
Pizza, Pizza – Build a Pizza
Picture Puzzles
So go grab your mom friends and get creative!!! (And don't forget the Sangria.)