This morning's game was Color Match and it was super easy to prepare. Here's all you need:
Sheets of colored paper (red, orange, yellow, green, blue)
A basket of toys and household items to match each color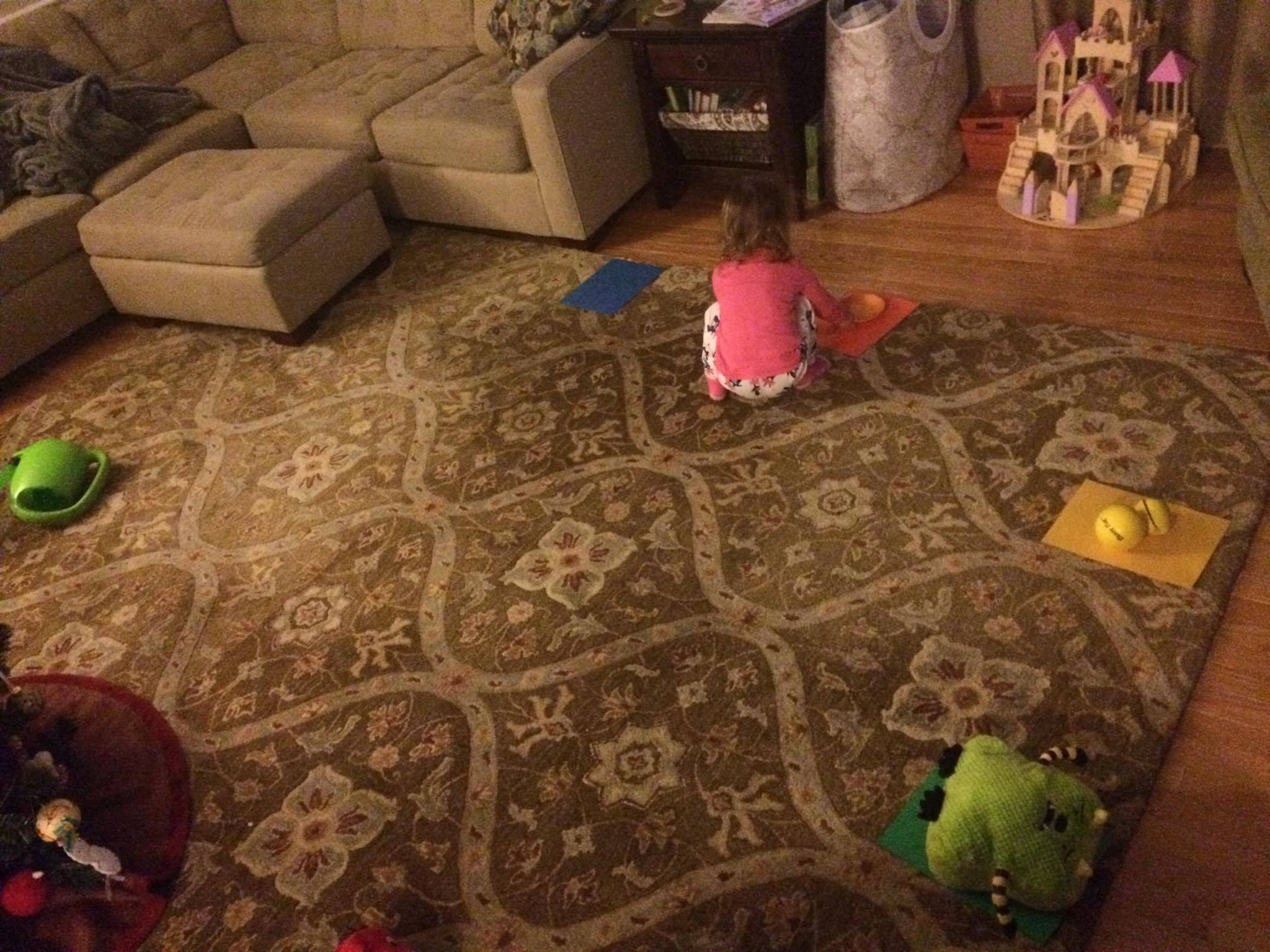 I gathered these in a laundry basket after I put G to bed and it took about 5 minutes. When you're ready to play, lay out each sheet of paper around the room and review each color with your toddler. I tried to spread them out so she'd really have to run between the basket and colors. Then have them choose a toy from the basket and run it to the correct color!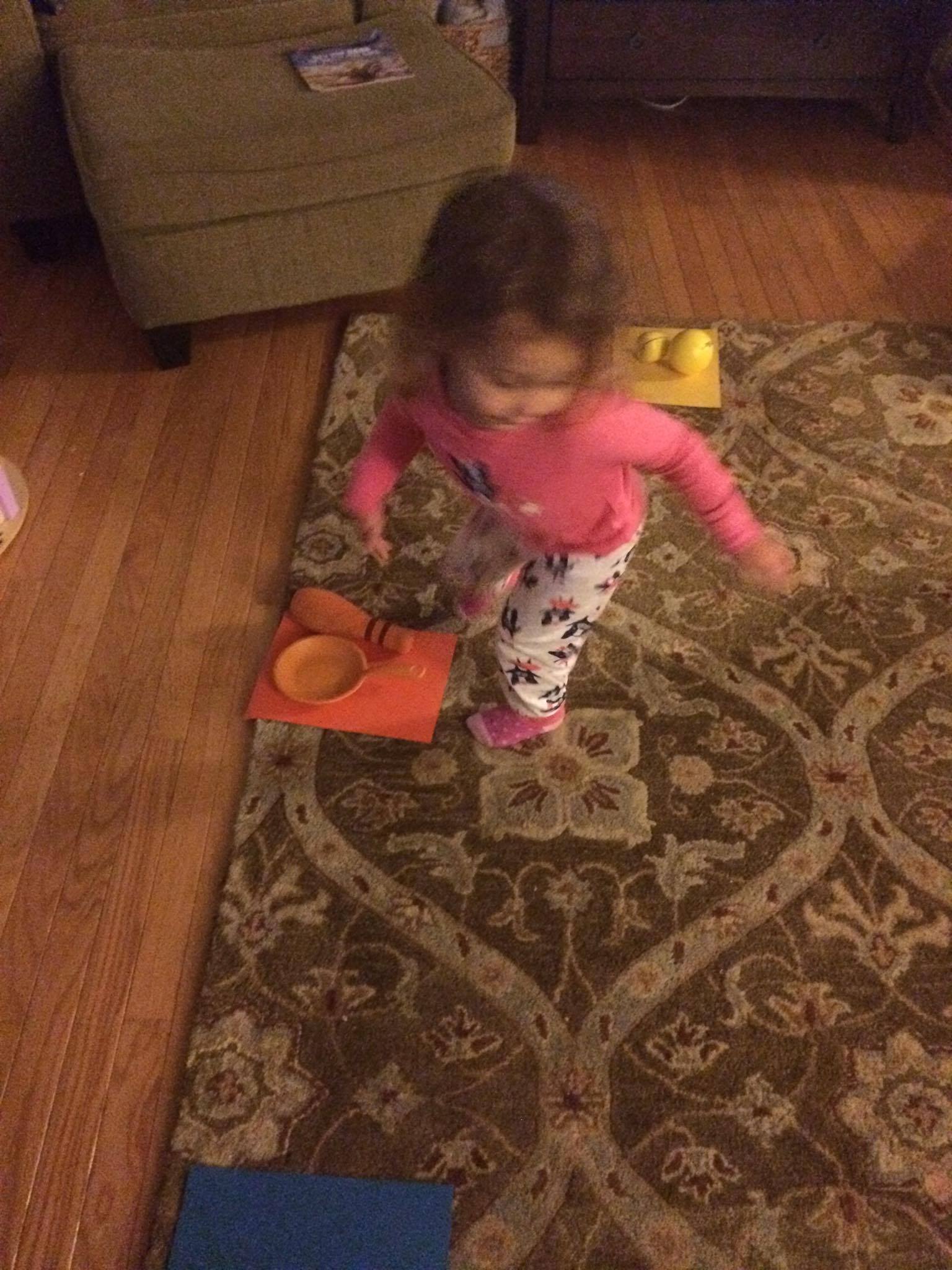 We made clean up a fun game too. I'd name a color and G would bring back something that matched.
Here's a fun outdoor twist for warmer weather. Have your child take a nature walk to find something to match on each color (I'd use green, orange, yellow, red, brown, white, and black for an outdoor hunt.)
Another twist: For older children you can write each color on a paper or make a chart featuring each color. Then, have the child walk around the house to hunt for each color. They can draw what they find for each color.